87 km northwest from Tuxtla Gutierrez, Chiapas, Mexico, lies the imposing Nezahualcóyotl or Malpaso Dam, whose waters come from the Negro, La Venta and Grijalva rivers (after leaving the Sumidero Canyon).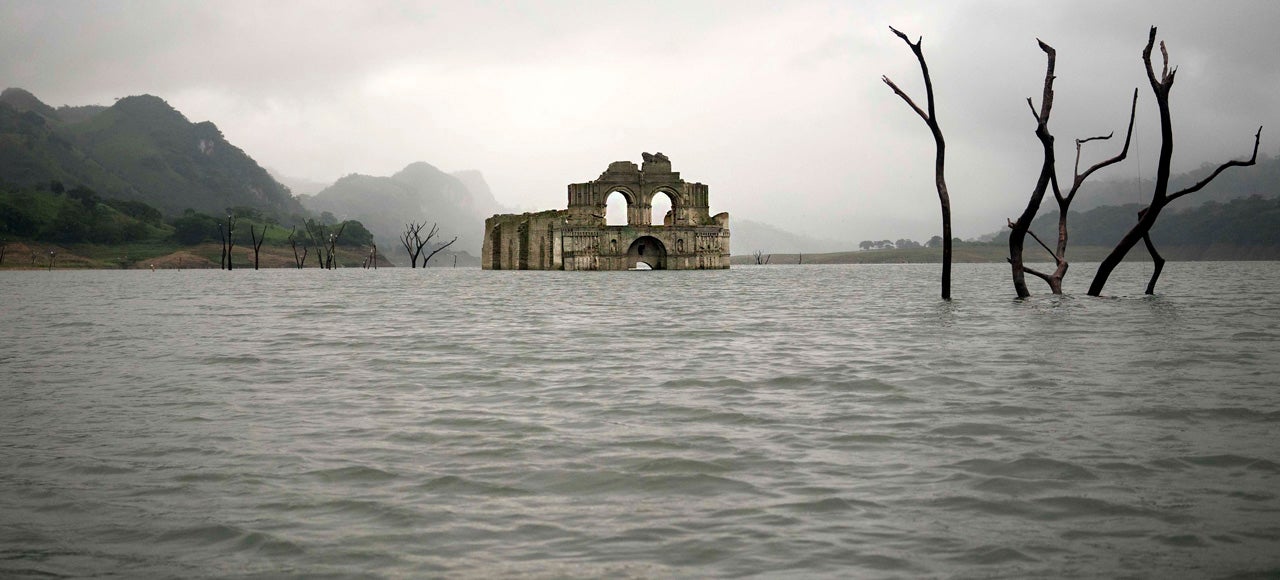 There, if you rent a boat ride you can admire the Chiapas Bridge and the remains of the old Quechula Church, a 16th century building which stands out from the arches of its old bell towers (16 meters high).
On the banks of the huge water mirror you can enjoy the local people services like views on boat of the dam, tours to cocoa plantations and walks through El Ocote forest.