When people aren't scanning Google Street View for directions to their next mundane destination, they might be using it to tour the bustling markets of Bangkok, float over colorful corals in the Bahamas, or count Adélie penguins in Antarctica. For a few minutes, they can immerse themselves in strange and beautiful parts of the planet they'll likely never see for themselves. Now, they can also leave the planet altogether.
The newest images on Google Street View come from inside the International Space Station, the research laboratory orbiting 250 miles above Earth at more than 17,500 miles per hour.
They were taken earlier this year by European Space Agency astronaut Thomas Pesquet, of France, as he floated through the station from module to module, using a DSLR camera that was already on board.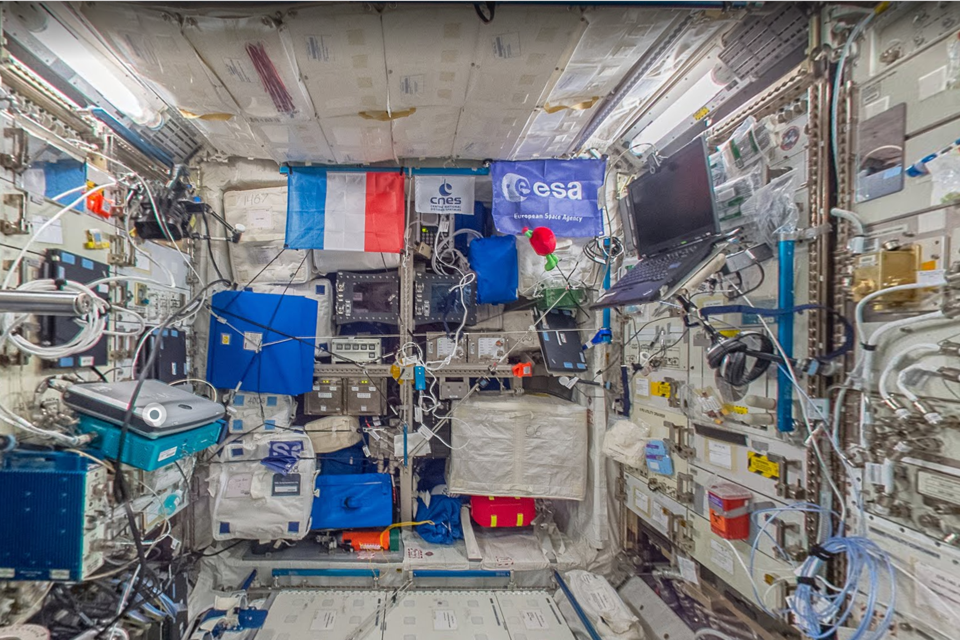 He sent the photos down to Earth, where the Google Street View team stitched them together to create panoramic views of the station and added annotations that explain to users what they're seeing.