The myth of a mermaid, with long silver hair, emerges under the moonlight in Atexcac, Puebla, Mexico; her song, like that of all mermaids, captivates and loses the men who follow her into the depths.
From the edges of the crater, the lagoon resembles an enormous turquoise. It is, without a doubt, the most beautiful, solitary and mysterious of all of the area. Their tones go from green to blue, according to the conditions of light, and they defy the most skillful of painters.
Apart from its high salinity index, Atexcac contains sulfur, the smell is perceived when we get to its shores and is due to the vicinity of the volcanoes Las Derrumbadas.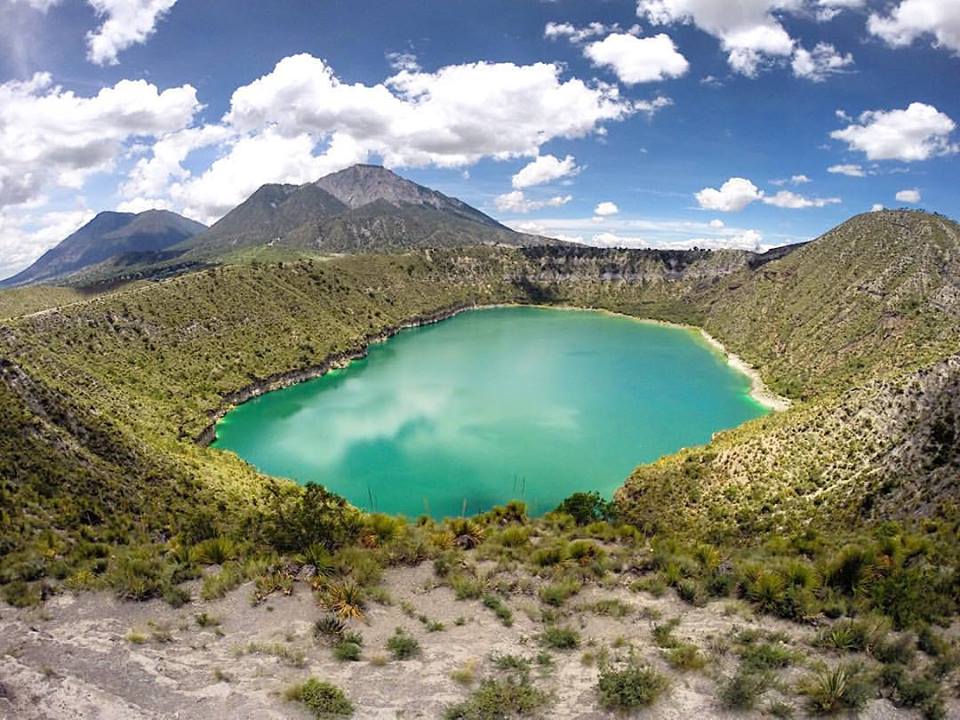 The waters of Atexcac, like those of other lakes in the area, are very cold, and its beaches have steep slopes. Impossible to know how many legends have inspired the crater lakes, the perennial mystery still has much to contribute to science and imagination.