During the months of June and July, as well as the first days of August, a natural phenomenon takes place in the forests of Tlaxcala, Mexico, thousands of fireflies make nighttime darkness a show of lights.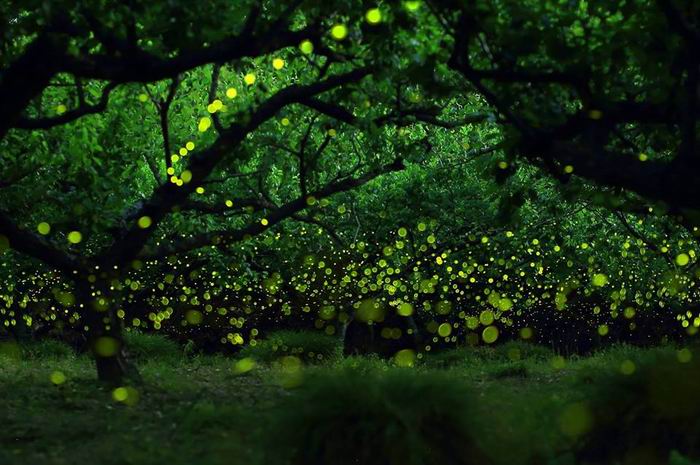 Each year, these beetles (which are actually beetles) visit the municipalities of Nanacamilpa and Españita to reproduce thanks to the fact that this area of ​​more than 200 hectares offers the ideal conditions of humidity and feeding for the larvae.
The sighting of fireflies starts at 8:30 at night and lasts about an hour. However, the magic starts from the moment you enter the cold coniferous forest (of this reserve) accompanied by the silence of the night and an expert guide.
Once you reach the area where the "light bugs" are, you can admire the females light up to attract the males and fertilize their eggs, which they deposit on the ground. The postcard that gives the bioluminescence of this species, coupled with the brightness of the stars, is simply incredible.