The San Miguel Cómic Park is located in the El Llano neighborhood of Santiago, Chile, and was inaugurated in 2006.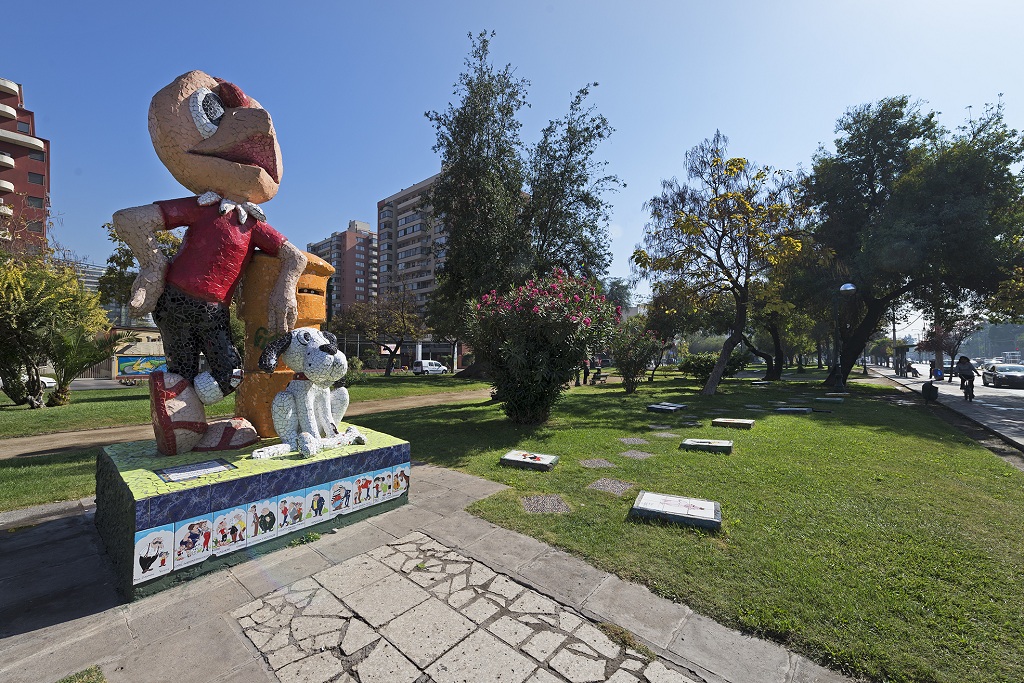 Composed of five large statues and about a hundred of vignettes, it is a kind of open-air museum that honors the cartoonists and the main heroes of Chilean comics.
A Condorito Statue is part of the exhibition; Condorito is an anthropomorphic condor who personifies and caricaturizes positively the image of the Chilean humble class who is cheerful, always ready to celebrate with his friends and take advantage of working as little as possible, but at the same time honest and good intentions.