The state of Veracruz has wonderful natural landscapes and one of the most prevalent waterfalls, such as the Salto de Eyipantla, which in the Nahuatl language means "the jump of three jets."
This great jump is 40 meters wide and 60 meters high and is located in San Andrés Tuxtla, very close to Catemaco. The fall of this current gives a pleasant experience if you are very close, as it refreshes with fresh dew and also allows to live the belief that this was the sacred place of Tlaloc the rain god.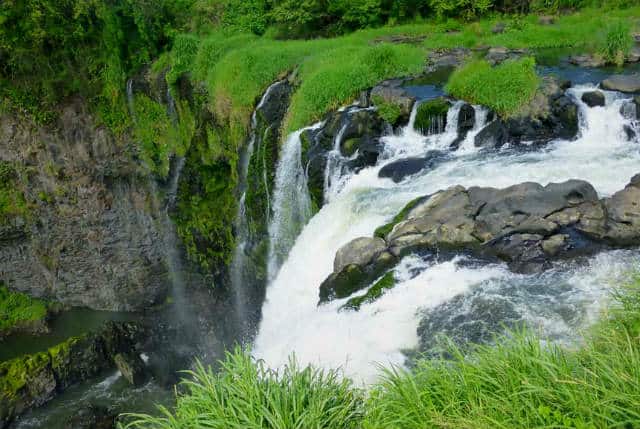 The waterfall comes from the Rio Grande de Catemaco that reaches the lagoon of Catemaco. In the place you will find a suspension bridge, the bridge of observation with view to the edge of the waterfall. Mel Gibson's Apocalypto took this waterfall as location for some scenes.