Teotihuacán tours run the gamut. From hippie to luxe, you can learn a lot — or take the "lite" bus trip and a sandwich version. One of the most promising of Teotihuacán tours goes by night and features a stunning, truly over the top video-projection, with animation, narration and music.
Admire the splendid spectacle of light and sound in the pyramids of Teotihuacán and marvel at the multiple buildings illuminated by multimedia projections. Travel through the legends of Teotihuacan on the Pyramid of the Sun.
The 90-minute show is projected in two parts with an intermission walk up the Avenue of the Dead. The first part is projected directly onto the Pyramid of the Sun and narrates the story of the civilization that built and inhabited Teotihuacan, a people who had completely disappeared hundreds of years before the Aztecs founded Tenochtitlán.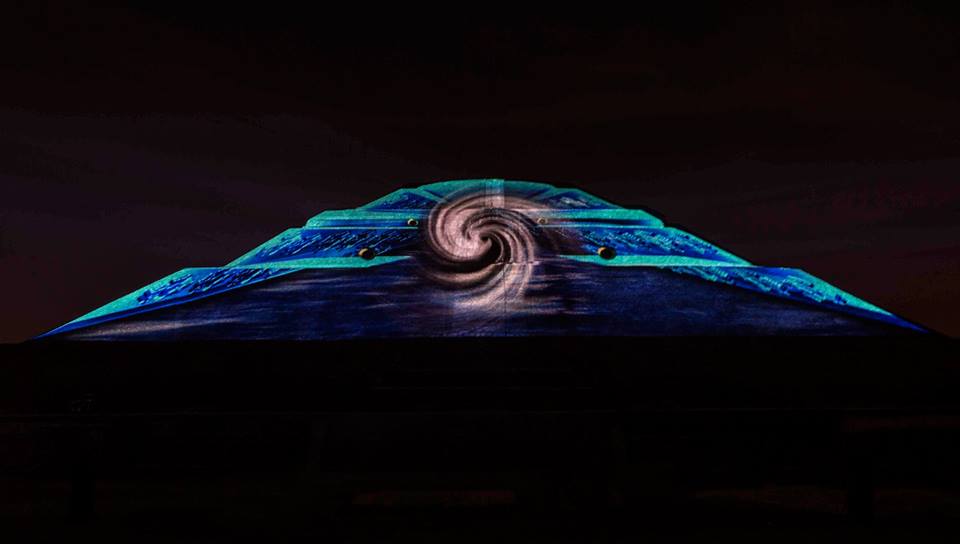 Up the avenue of the dead, in the Square of the Moon, the program continues and visitors get a complete understanding of the layout and scale of the city. The presentation is intended to highlight some of the more intriguing aspects of the cities history – and the questions to which researchers have answers – and many to which they do not.