The facade of what was the darkest psychiatric hospital in Mexico City is now located in the municipality of Amecameca, located in El Salto that since 1969 was dismantled and rescued by Arturo Quintana Arrioja, who was the founder of the industry AQ, which bought the facade and stone by stone moved it to a place of his property.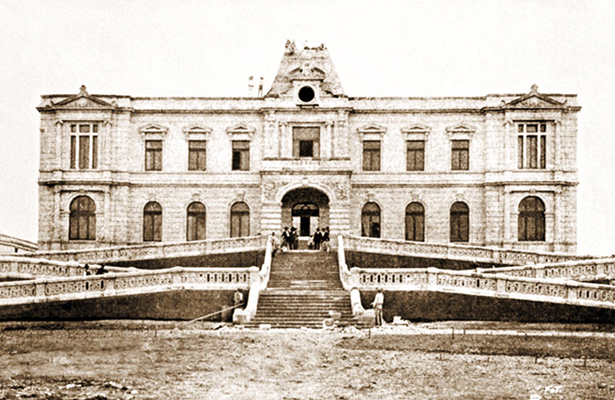 The Castañeda building was a prison center for psychiatric patients; its construction was on the premises of what was a great pulque estate, back in 1910 in Mixcoac; the owner of the land was Ignacio Torres Adalid, well known for the production of the Neutle, (Pulque). In this heritage tells the story that the owner charged the entrance of 25 cents, where there were parties and walks inside the pulquera.
In view of the lack of budget for the medical care of the mentally ill people held in La Castañeda and the ill-treatment that became famous on the part of the workers to the sick, as well as the insecurity due to the lack of personnel of surveillance that allowed constant escapes of Patients.
La Castañeda closed definitively in the year 1968, and the patients were distributed in hospitals of Mexico City and State of Mexico, where priority was given to modernizing areas and hospitals specialized in psychiatry.
Today, in the wooded area – a natural area of ​​mother nature, "El Salto" – you can see the façade of the building of the "Castañeda", where they say those who stayed overnight to spend the night there that you hear lamentations that those who were in what was called the hospital of Mixcoac.