In the place where Luis Donaldo Colosio was assassinated on March 23, 1994, a square was built and a statue of the politician was placed. The colony Lomas Taurinas is located in an area between hills, with complicated access for vehicular traffic.
A mural with the images of Luis Donaldo Colosio and Enrique Peña Nieto was painted during the presidential campaign of 2012. The PRI candidate murder took place at Lomas Taurinas neighborhood, an outlying barrio in the border city of Tijuana, Baja California.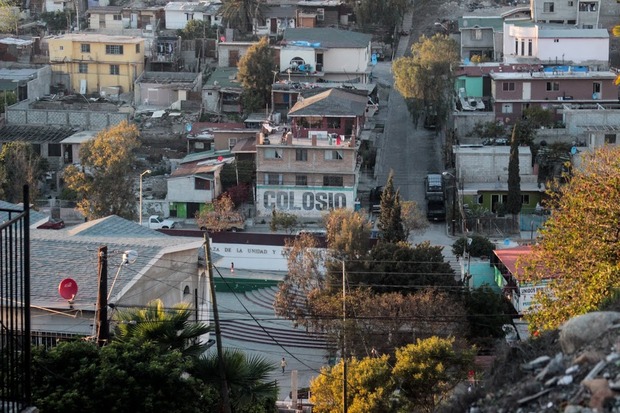 The memorial to Luis Donaldo Colosio has become the center of this neighborhood, in the two decades that have passed after the assassination, the urbanization of the area has improved; in 1994, most of its streets were unpaved.
Around the square, two community centers were built, one bearing the name of the wife of the presidential PRI candidate. In this neighborhood, every March 23, PRI authorities usually pay homage to Luis Donaldo Colosio, some of the popular organizations settled in the area are linked to the Institutional Revolutionary Party (PRI). Some vestiges of the 1994 presidential campaign remain in Lomas Taurinas as mute witnesses.