This important archaeological center of the Olmeca-Xicalanca villages was abandoned 300 years before the arrival of the Spaniards. Today stands still showing us a little bit of what used to be.
It is a fortified city located in the municipality of Tepeyahualco, Puebla. One of the largest cities of Prehispanic Mexico its name means: the House of the Sun.
In Cantona you find more than 500 residential yards, 24 ball games (more than Tajin). There was no symmetry in its architecture. If you visit, its highly recommend climbing to one of the pyramids where there is free passage to enjoy an incredible view and breathe fresh air.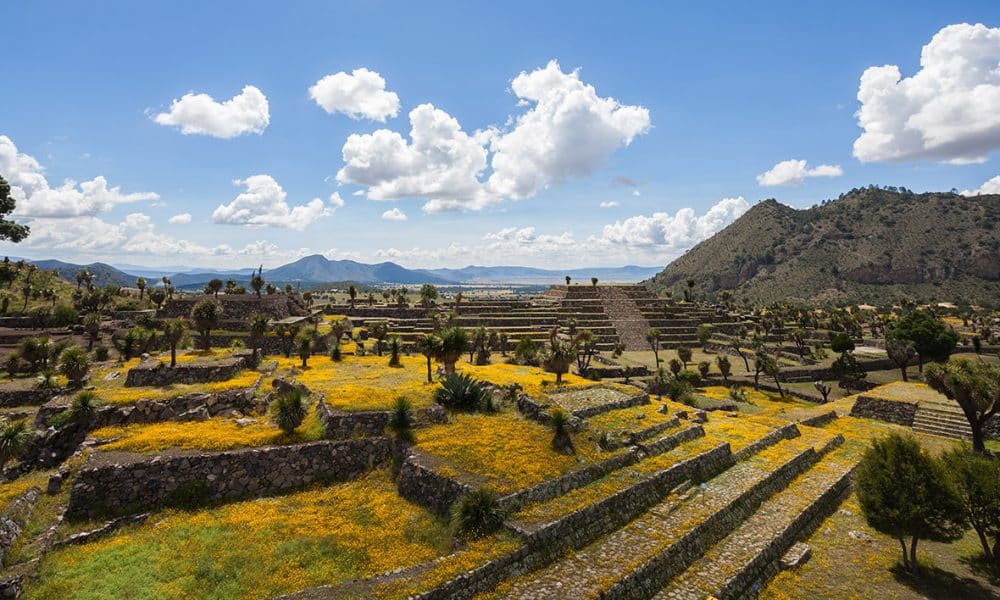 Cantona distinguished itself from other urban centers of Mesoamerica by its complex and efficient network of circulation ways; Around 4 thousand built streets are calculated to communicate to the population with each other, as well as roads leading to fields, quarries, deposits and other populations.