Utopia, 17 meters long and eight meters high, is Jean Tinguely's largest passable mechanical sculpture. It consists of a number of different wooden wheels, old molds for metal casting of the Swiss company Von Roll AG.
They are driven by engines and drive belts and house many other elements, such as a merry-go-round, a garden dwarf or a racing car fender on the move.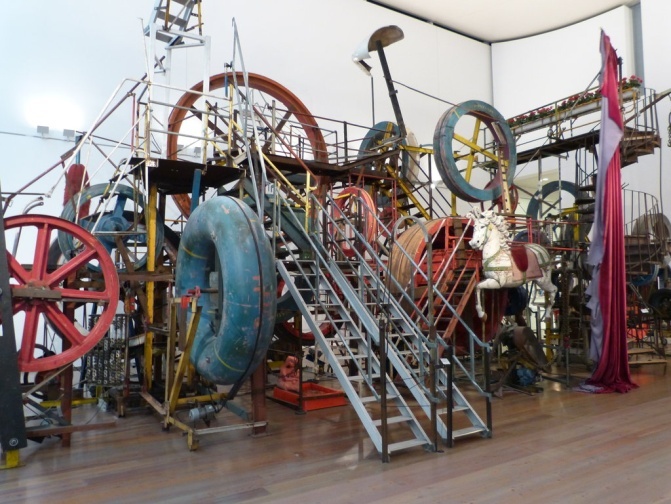 Colorful and apparently chaotic, objects form a harmoniously composed whole and allow a multi-sensory experience. With Utopia, Tinguely built a fantastic world designed to delight children in particular.