An Earthship is a type of passive solar house that is made of both natural and upcycled materials such as earth-packed tires, pioneered by the architect Michael Reynolds.
The brothers Patrizio and Anna Sorrentino heard about Michael Reynolds. Soon the idea of ​​creating an Earthship in Todos Santos, Baja California Sur became a real thing. The construction required dozens of volunteers to come to life in just 20 days that the Reynolds team had available.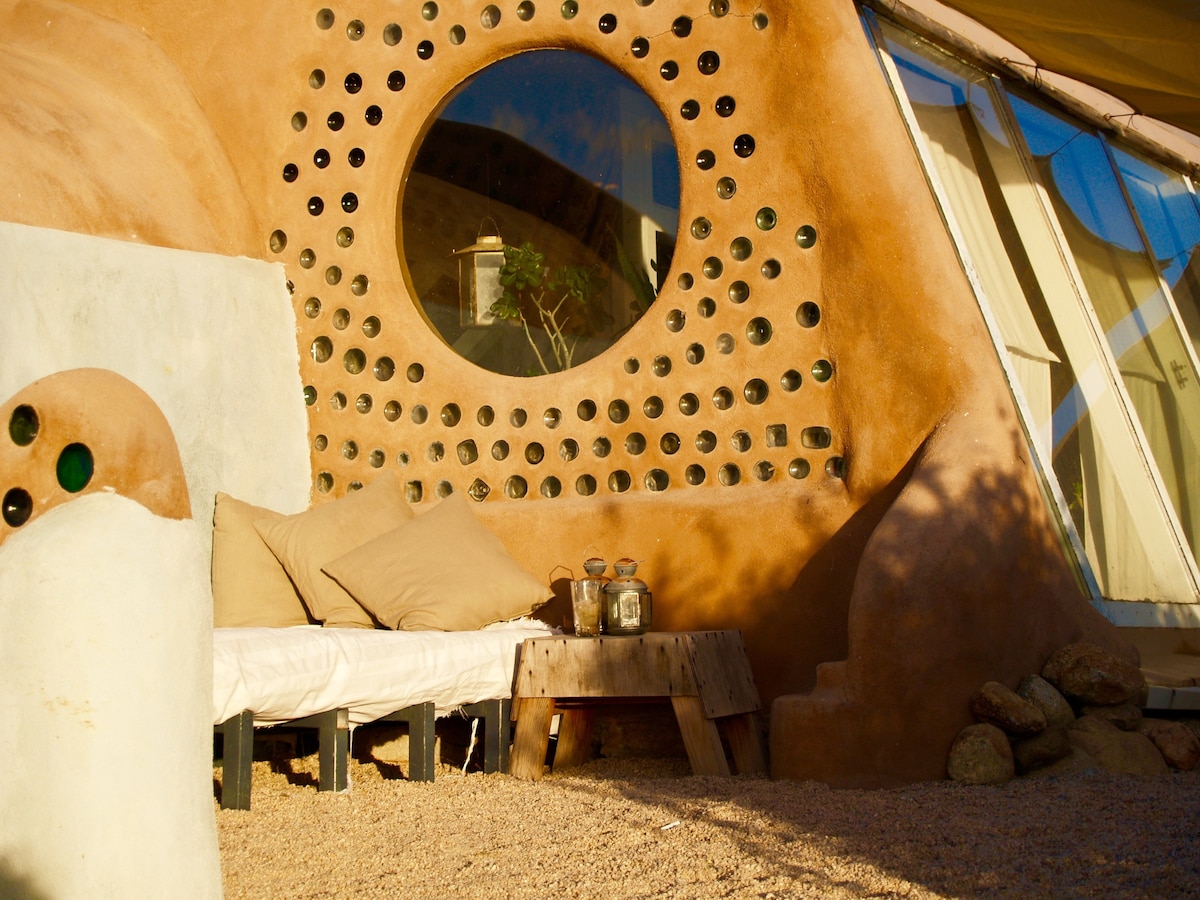 An Earthship addresses six principles or human needs: 1) Thermal/solar heating and cooling, 2) solar and wind electricity, 3) contained sewage treatment, 4) building with natural and recycled materials, 5) water harvesting, and 6) food production.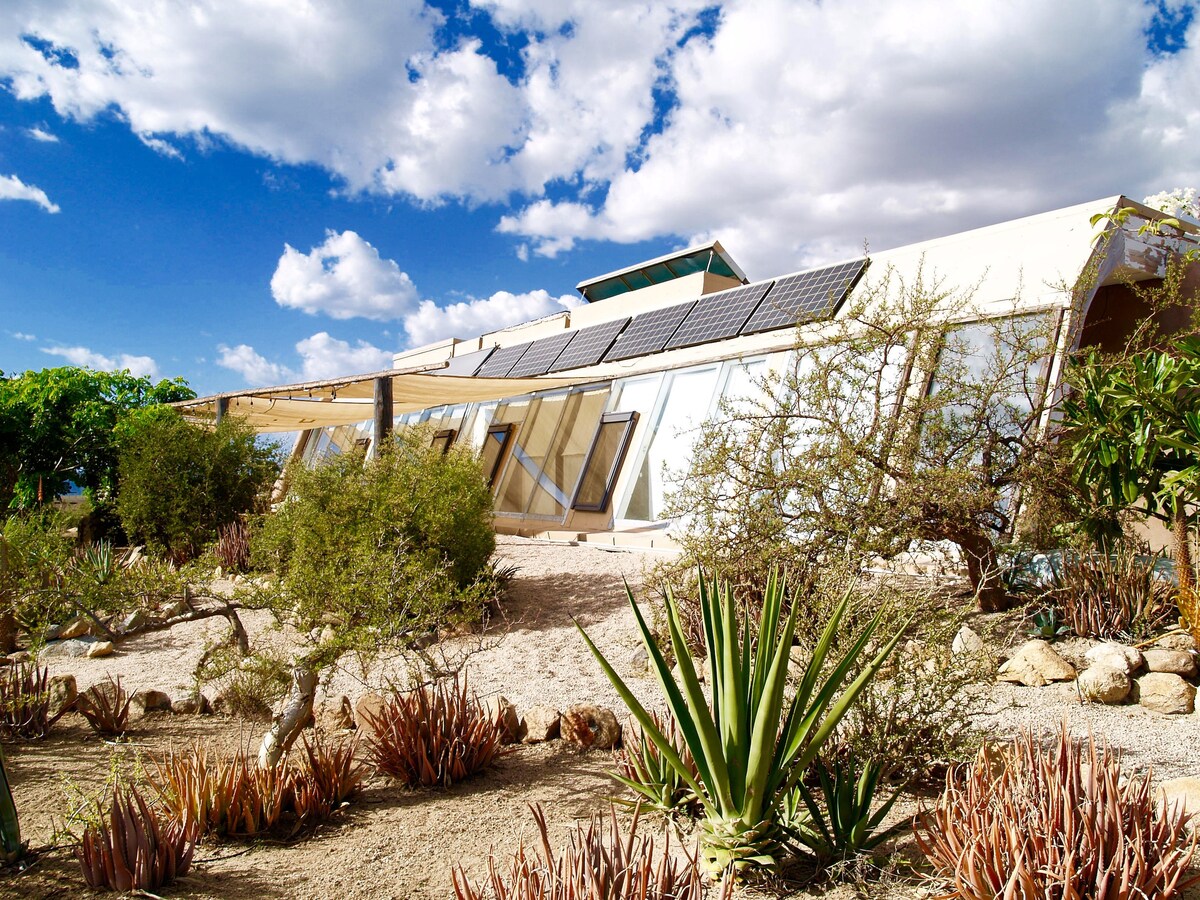 It is impressive what a construction of garbage and dirt can become. The almost perfect temperature is maintained most of the year thanks to the orientation and the ventilation system. The summer sun goes directly to the roof but the winter sun comes through the window.