The Colorado River Delta is the river delta or mouth of the Colorado River in the Gulf of California or Sea of ​​Cortez in northwest Mexico. The first European to explore the entire Gulf of California and discover the Colorado River Delta was the navigator Francisco de Ulloa, who crossed both shores of the Gulf in 1539.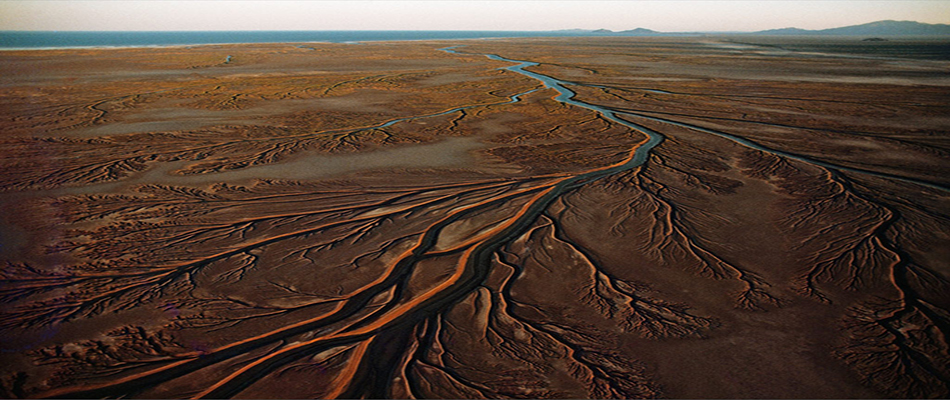 Hernan Cortes, who had already sponsored three voyages of exploration of the South Sea (Pacific Ocean), which had ended in failure, decided to send a fourth exploration trip to the South Sea under Francisco de Ulloa in 1539.
They entered the Gulf of California, on the outward or upstream journey, reached the northern end of the Gulf on September 28, a site that is now known as the Colorado River Delta. They called the mouth of the river "Ancón de San Andrés".
River Delta is surrounded by the Mexicali Valley and San Luis Rio Colorado. At present, the delta covers approximately 60 000 ha (150 000 acres) of agricultural irrigation land. Two rivers form their nucleus: the Colorado and the Hardy, a tributary located in the northwest. In addition, the Wellton Mohawk Canal flows into the eastern area.
The delta is largely bordered by the Cucapá mountains to the west and the Mesa de Sonora to the east. The Montague and Pelican Islands, mark the place where the delta reaches the Gulf of California to the south.