The Big Blue Hole is a large sinkhole or "blue hole" off the coast of Belize. It is located near the center of the Lighthouse Reef, a small atoll located 100 kilometers from the mainland coast and Belize City.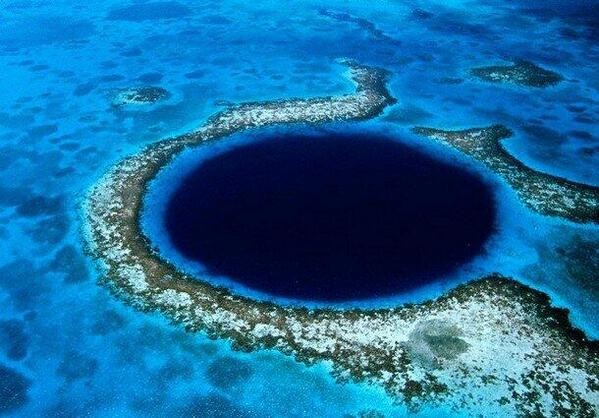 The hole is of circular form, and has more than 300 meters of width and 125 meters of depth. It was formed as a system of limestone caves during the late glacial period, when sea levels were much lower.
As the sea began to rise again, the caves flooded, and the roof collapsed. Believed to be the largest phenomenon in the world of its kind, the Great Blue Hole is part of the Belize Reef Barrier Reserve System, a United Nations World Heritage Site for Education, Science and Culture.