The Arecibo Observatory is a radio telescope in the municipality of Arecibo, Puerto Rico. This observatory is operated by SRI International, USRA and UMET, under cooperative agreement with the National Science Foundation.
The observatory has appeared in film, gaming and television productions, gaining more recognition in 1999 when it began to collect data for the SETI project.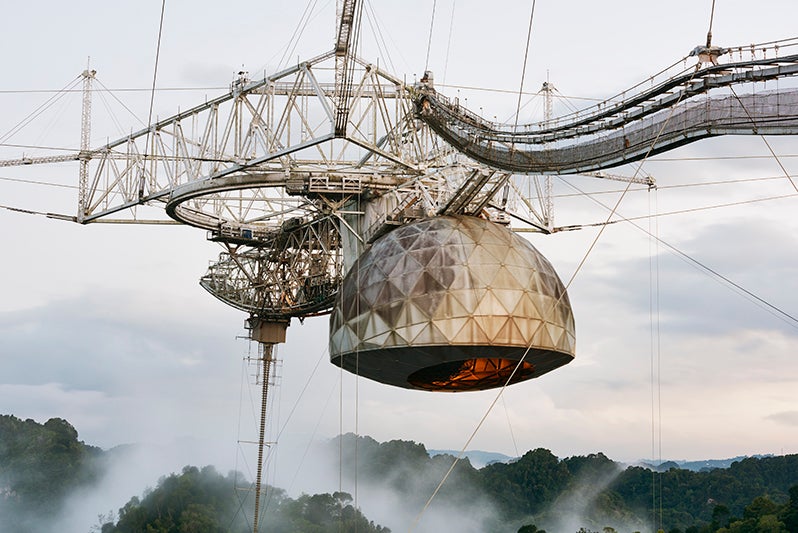 Search for Extra-Terrestrial Intelligence (SETI) is a program to search for extraterrestrial life or advanced technologies. SETI aims to answer the question "Are we alone in the Universe?" by scanning the skies for transmissions from intelligent civilizations elsewhere in our galaxy. In comparison, METI (Messaging to Extra-Terrestrial Intelligence) refers to the active search by transmitting messages.
Terrestrial aeronomy experiments at Arecibo have included the Coqui 2 experiment, supported by NASA. The telescope also has military intelligence uses, some of which include locating Soviet radar installations and earth-moon-earth communications.