On the second floor of the Peripheral Ring of Mexico City (Periférico) was reported an unusual fact, it was not a vehicular accident, if not an electronic advertisement billboard in which pornographic material was projected, such advertising/billboard is nearby San Antonio Avenue.
Users of social networks were those who reported the curious incident, some published videos and photos of the ad-board, which is able to appreciate a website with content for adults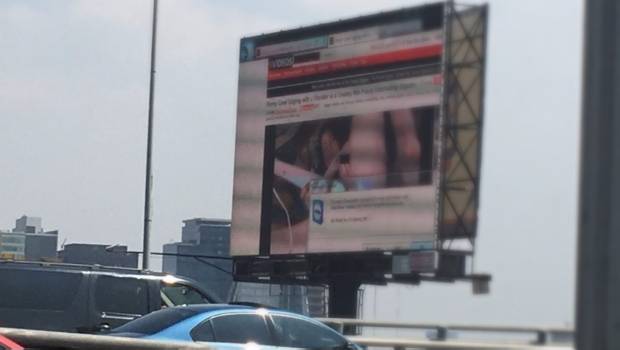 At the moment, it is unknown if the failure was a joke or if the company responsible for advertising was hacked. Víctor Gómez, a specialist in computer security and systems, said that the pornographic video broadcast in an electronic billboard in Periférico was more a product of a mistake than a hack.