Anyone who loves conspiracy theories has heard of HAARP, a military project known as the Alaska High Frequency Active Aurora Research Program. Many conspiracy theories claim that HAARP has been used for mental control, time manipulation, and earthquakes.
The High Frequency Active Auroral Research Program (HAARP) was an ionospheric research program jointly funded by the U.S. Air Force, the U.S. Navy, the University of Alaska Fairbanks, and the Defense Advanced Research Projects Agency (DARPA).
Its purpose was to analyze and interpret the ionosphere and investigate the potential for developing ionospheric enhancement technology for radio communications and surveillance. The HAARP program operated a major sub-arctic facility, named the HAARP Research Station, on an Air Force-owned site near Gakona, Alaska.
But there are already many people who claim that the HAARP project has secret electromagnetic combat capabilities designed to "eliminate any declared enemies by the US military." Besides of Mental Control, one of HAARP's most well-known abilities is to manipulate weather patterns.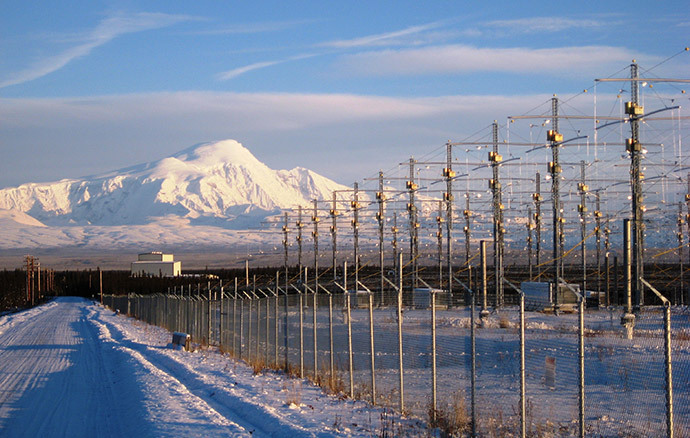 Various individuals have speculated about hidden motives and capabilities of the project. For example, Rosalie Bertell warned in 1996 about the deployment of HAARP as a military weapon. Michel Chossudovsky stated in a book published by the Committee on Monetary and Economic Reform that "recent scientific evidence suggests that HAARP is fully operational and has the capability of triggering floods, hurricanes, droughts and earthquakes.
Over time, HAARP has been blamed for generating such catastrophes, as well as thunderstorms, in Iran, Pakistan, Haiti, Turkey, Greece and the Philippines, and even major power outages, the downing of TWA Flight 800, Gulf War syndrome, and chronic fatigue syndrome.