SuperAdobe is a form of earth bag architecture developed by architect and Cal-Earth founder Nader Khalili. Using long sandbags ("SuperAdobe Bags"), barbed wire, on-site earth and a few tools, Khalili devised a revolutionary building system that integrates traditional earth architecture with contemporary global safety requirements.
This technology has been published by NASA, endorsed by the United Nations, featured in countless world media outlets, and awarded the prestigious Aga Khan Award for Architecture in 2004.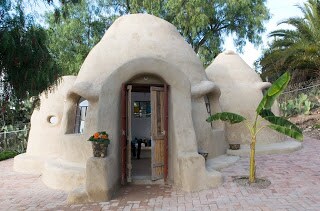 It comes from years of meditation, hands-on research and development. Inspired by traditional earth architecture in the deserts of Iran and adapted for modern usage. Simplified so that anyone can build.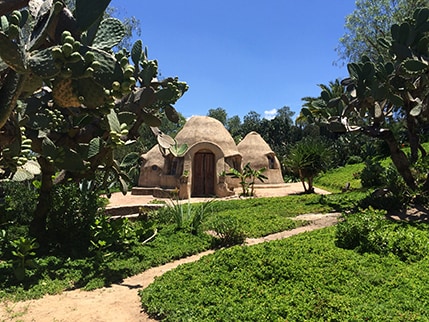 This house located in Pozos, Mexico, was constructed in 2010 with the technique Cal-Earth developed by the architect Nader Khalili.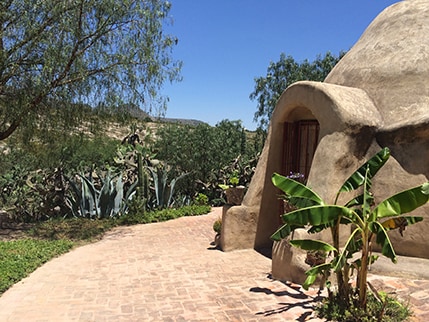 It has a cactus garden and a terrace with a beautiful view to the mountains. Excellent place for resting, and also appropriate if you want to visit the town and the mine haciendas. The house is available for rent.