At the corner of Rio de Janeiro and Durango streets, in La Roma neighborhood in Mexico City, identified with the number 56, is a picturesque apartment building. It is called Rio de Janeiro but it is also known as the Casa de la Brujas.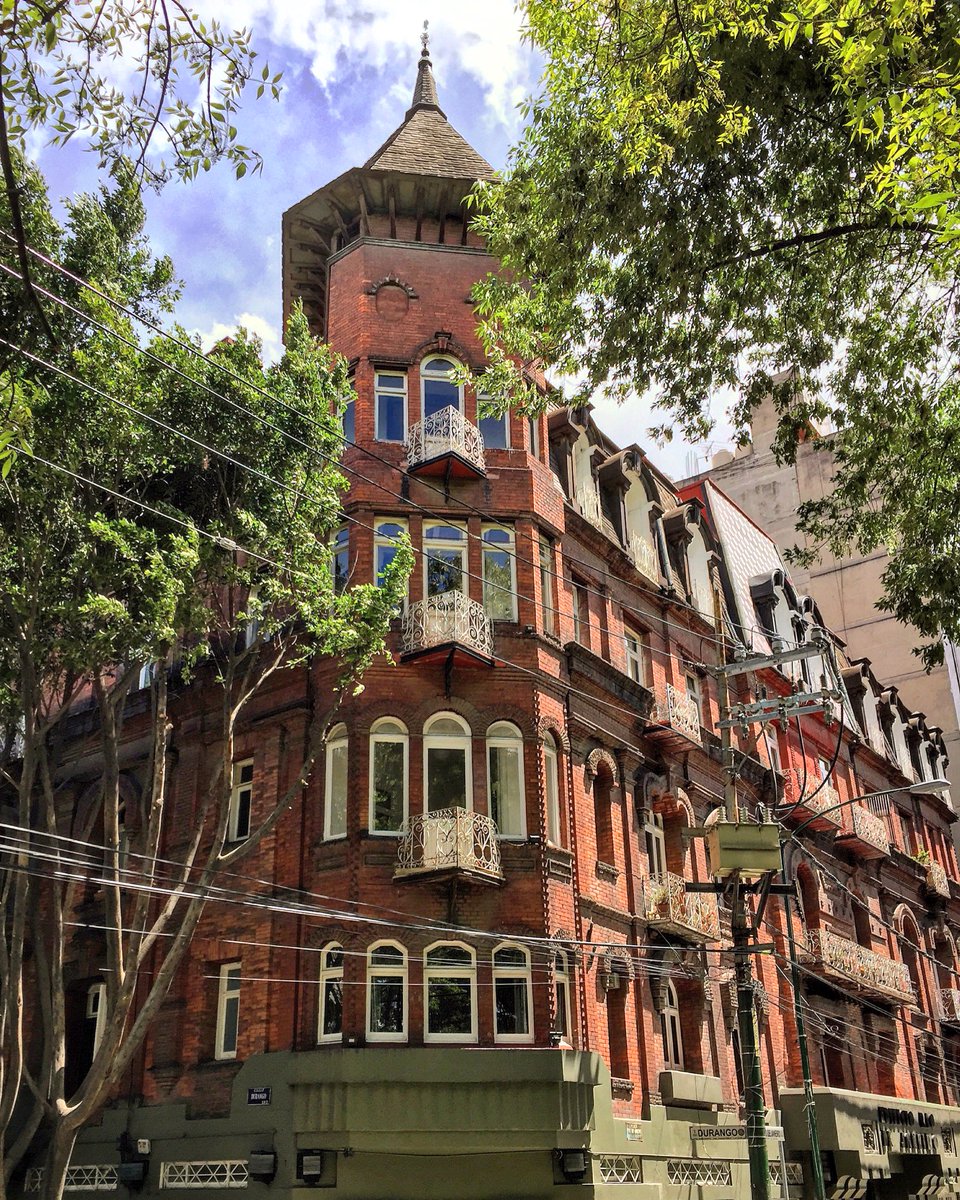 The property, which retains original features of eclectic architecture, is characterized by the combination of styles from different eras. It is known as the House of the Witches by the gabled roofs that resemble a witch's hat and arched windows that give the illusion of being eyes.
Vestige of Mexico porfirista (1877-1911), is the work of the engineer RA Pigeon, who built it around 1908. It was one of the first buildings that were built during the formation of the Roma neighborhood.
Where Durango street intersects with Rio de Janeiro, that's  the corner where the building looks like a face, it looks like the haunted tower of a fairy tale.
In the history of such an outstanding building also participated its inhabitants, who helped to forge and spread the legends that surround it. For example, it is said that there lived the famous witch or shaman: Pachita.
According to Jacob Grinberg-Zylberbaum in the third volume of the book The Shamans of Mexico, his name was Barbara Guerrero and became famous because in the decades after the Revolution characters of the public life of the country went to consult her and she did not charge his work.
Over the years they have juggled legends about different supernatural manifestations that occur in this building; There are even those who claim to have seen "Pachita" wandering its aisles.
Whether this is true or not, this building is one of the most iconic buildings in Mexico City. In it have lived famous artists and intellectuals, besides that is mentioned in literary works like Sergio Pitol's El desfile del amor, and Carlos Fuentes' La cabeza de Hidra.